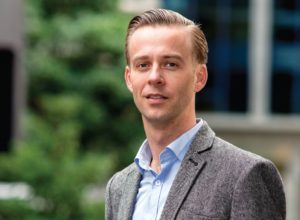 Jason Poyner, Technical Director, Deptive
These days I find most CIOs are familiar with the benefits of desktop virtualisation (whether VDI, or otherwise), but the costs involved are a lot less clear. There have been significant developments on the storage side in the last few years, particularly with hyperconverged infrastructure (HCI), hybrid and all-flash arrays, and RAM cache for Citrix Provisioning Services (PVS), so it's timely that Citrix have released the Virtual Desktop Acquisition Cost Analysis White Paper.
In writing this blog I want to supplement the US perspective in the whitepaper with our own Kiwi viewpoint.
Virtual desktops and PC desktops – not comparing apples with apples!
For the majority of our NZ customers, their desire to move away from traditional PC-based desktops is led by business need. The most common drivers are reducing the effort required to manage PC-based desktops, enabling local teleworking, providing off-shore partners with desktops, and enabling IT to become more agile. But for most organisations even the best new technology requires a costed business case. If you need to get into the numbers – this white paper is for you.
Key differences for NZ businesses
The white paper uses an example of 2,500 desktops, which is a size we're quite used to working with, but don't be put off if you have substantially less than that – a number of our current customers have less than 100, or a few hundred desktops.
Ironically, smaller companies, particularly with around 100 desktops often find desktop virtualisation highly cost-effective, as they already have the server hardware that is capable of supporting a desktop virtualization infrastructure. In this case it might just be licencing, client devices and software that we need to consider.
Is there a minimum number of users to make Virtual Desktops viable?
In short, there really is no minimum – it's more about your business use case. For example, what is the value of your senior managers or account managers being able to access company/customer data whenever and wherever they are?
For many clients there's a financial trigger that sets the wheels in motion – the need to upgrade the desktop operating system being the classic example. With Windows 10 upgrades on most CIOs' radars, they know the cost is coming and have a reasonable budget already set aside – it's about spending the upgrade budget in the smartest way.
Desktop virtualisation ≠ VDI
It's a common misunderstanding, but desktop virtualisation doesn't necessarily mean VDI (virtual desktop infrastructure). VDI is just one method of achieving desktop virtualisation. The 'Virtual Desktop Acquisition Cost Analysis' white paper covers Citrix options for server-based desktops, pooled VDI and personal VDI – and the different capabilities and costs associated with each of them.
What about storage?
In the white paper, Citrix has generally taken a good approach to storage by utilising SSD drives within the local physical servers. This approach is excellent for non-persistent virtual desktops, and an approach we have used at Deptive since 2012. Non-persistent virtual desktops write temporary data with heavy write IOPS to disk, which is an expensive workload to cater for on traditional SAN storage.
For persistent virtual desktops (Personal VDI) and other persistent data such as user profiles, user data and Provisioning Services virtual disks, shared storage is required. The 'Virtual Desktop Acquisition Cost Analysis' white paper takes a simplistic view of cost per GB to calculate shared storage costs. In reality, the shared storage costs could range from a big $0, to six-figure values and beyond.
As noted earlier, a small company may well have existing shared storage they could use, so there would be no additional cost for this. But if your current storage is inadequate, SAN (Storage Area Network) storage for desktop virtualisation can get expensive due to the IOPS requirements. A game-changer technology here is hyperconverged infrastructure.
With hyperconverged infrastructure, your compute and storage are integrated into the server, so you're not paying separately for storage costs. This is why we find customers keen to talk about hyperconvergence. You get very high performance and linear, building-block scalability, without the large price tag of traditional SAN storage.
For those wanting to stick with a traditional server and SAN architecture, the recent proliferation of modern storage vendors offering hybrid and all-flash storage arrays provide plenty of options with the IOPS grunt required for persistent virtual desktops. And without the level of investment required only a few years ago.
We work closely with leading-edge providers of hyperconverged infrastructure, including Nutanix and Atlantis Computing, plus Nimble and Pure for 'modern SANs'.

Image management
When using Citrix XenApp or XenDesktop for desktop virtualisation, one of the largest benefits is from the image management provided with Citrix Provisioning Services (PVS) and Machine Creation Services (MCS). Both give you one place to update your image for 100s or even 1000s of desktops. This alone can massively reduce IT management costs, plus increase agility (IT can roll out changes more quickly and also can roll back if necessary).
Some comments on costs of desktop virtualisation used in the white paper
The useful XenDesktop Savings Calculator which is mentioned in the whitepaper allows you to analyse different prices for each item, and different scenarios for your company's desktops. Here are a couple of pointers for our local market:
Client devices
The example in the white paper assumes US$100 per client device excluding keyboard, mouse or monitor, which is a bit on the low side for New Zealand. A more realistic figure is probably NZD$300 – $600 +GST per pure thin client device. Although for a real bargain, have a look at what can be achieved with Raspberry Pi2 and ThinLinx.
BYOD
The whitepaper assumes zero cost for BYOD devices. However, there are many different ways to operate a BYOD policy. Often in New Zealand, it's a mixed (optional opt-in) arrangement. If employee opts into the BYOD policy they are usually given a lump sum every three years to buy a device that meets set criteria. Currently around $2,000 – $2,500 is the norm in NZ.
We're here to help
Desktop Virtualisation is viable for New Zealand businesses both large and small, but its new territory for many IT departments, let alone other areas of the business. If you want to talk about VDI, Provisioning Services, SAN, or hyperconvergence to get a better sense of the cost of Desktop Virtualisation in your organisation, we're very happy to help. An important part of our job is to provide whatever you need to confidently lead the change.
Summary
Key take-aways :
Keep the big picture in mind: whilst the focus of this post and white paper are on costs, organisations primarily move to desktop virtualisation for the benefits that it brings.
You may already have enough storage today for desktop virtualisation.
Desktop virtualisation doesn't necessarily mean VDI – there are different flavours and different costs associated with them.
The cost of desktop virtualisation has dropped because new technologies have made storage and ongoing management much more efficient – especially hyperconverged infrastructure and Citrix Provisioning Services (PVS).
The white paper is a good high level view, but the devil is often in the detail and that is where it pays to work with an experienced partner, to ensure the best user experience, resulting in maximum benefits to the business, including lower IT support costs.
If you'd like to have a chat about your situation, just get in touch via the contact details below. We'll guide you through all the options.
Related content