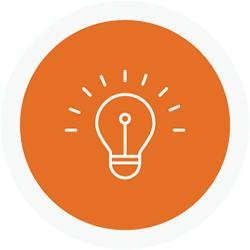 Solutions
Ultimately, partnering with Deptive enables you to tap into the deep knowledge we gain from our total focus on end user computing. Make your workforce more productive and give your staff the freedom to work anywhere securely.
Here at Deptive, we're specialists in end user computing, wherever your users are. Through our work with dozens of New Zealand's favourite companies, we know that all solutions begin with understanding your environment. We follow a thorough methodology, tailoring our solutions to your strategy. Working closely with your team, we'll do a full analysis of your situation, then collaborate with you to design and implement the solution, communicating throughout to keep you informed of progress and any issues. We will identify maintenance, support, and monitoring requirements, and discuss in-house and specialist out-sourced support models.
1 It's about flexibility – fast on-boarding of staff, rapid provisioning and scaling to enable staff to work from anywhere.
2 It's about productivity – empower your team by providing secure access to the apps and data they need to be productive from any device, any place, and any time.
3 It's about data security – helping you maintain the highest levels of security from web apps to mobile devices, with your staff, vendors, and off-shore partners.
So what kind of solutions could work for your business?
Virtual Desktops
Desktop virtualisation delivers freedom. Freedom to choose the device that best suits you. Freedom to work from anywhere. Securely access Windows and Linux apps and desktops from any device, utilising any data centre – your in-house data centre, IaaS provider, or Azure/AWS. We'll help you determine the best option – then help you make it happen.
Web App Security & Delivery
Ensure 100% uptime and optimise performance of your web apps, while securing them against cyber threats such as DDoS, SSL vulnerabilities, and SQL injection. An Application Delivery Controller (ADC) has what you need to deliver secure and robust web services: load balancing, GSLB, app firewall, authentication, and much more.
---
Windows 10 Adoption
A migration to a new operating system such as Windows 10 is a major undertaking. How do you know what applications your staff use, and whether are they compatible with the new OS? Does it make sense to virtualise some of your desktops? Our smart, proven process will accelerate your move to Windows 10 using tools from our partners Liquidware Labs and Citrix.
Branch Office
When you're working from multiple branches, technology can be an issue. Traditional branch office deployments are costly, and can be challenging to maintain and support. Deptive offers a modern, cost-effective, centrally managed approach to the branch office which is quick to deploy to new locations. Are your desktops due for a refresh? It might be time to talk to Deptive.
---
Mobility
Mobility comes with its share of acronyms: MDM (Mobile Device Management), MAM (Mobile App Management), EMM (Enterprise Mobility Management). Even EFSS (Enterprise File Sync & Share), and IDM (Identity Management) should be part of the mobility discussion. Whichever acronyms you're looking for, Deptive can deliver them – and deliver them with excellence.
Contact us to chat about how Microsoft Intune, Microsoft Enterprise Mobility + Security (EMS), and Citrix XenMobile can make you more productive and increase your security.
Visibility: Monitoring and Alerting
Poor system performance frustrates your staff and impacts productivity. Here at Deptive, we've done the hard work so you don't have to. We've evaluated the best EUC focused monitoring products, and written our own Citrix component health check reports which are delivered to your inbox regularly. Stay one step ahead of your users at all times and ensure that the IT department is future proofing, not trouble shooting.
Location
Deptive - Commercial Bay
11-19 Customs Street West St
Commercial Bay Tower, Level 17, Room 1715
Auckland 1010
We also have a virtual office in Wellington.
Contact Details

0800 000 141
Postal Address
PO Box 34797,
Birkenhead, Auckland 0746